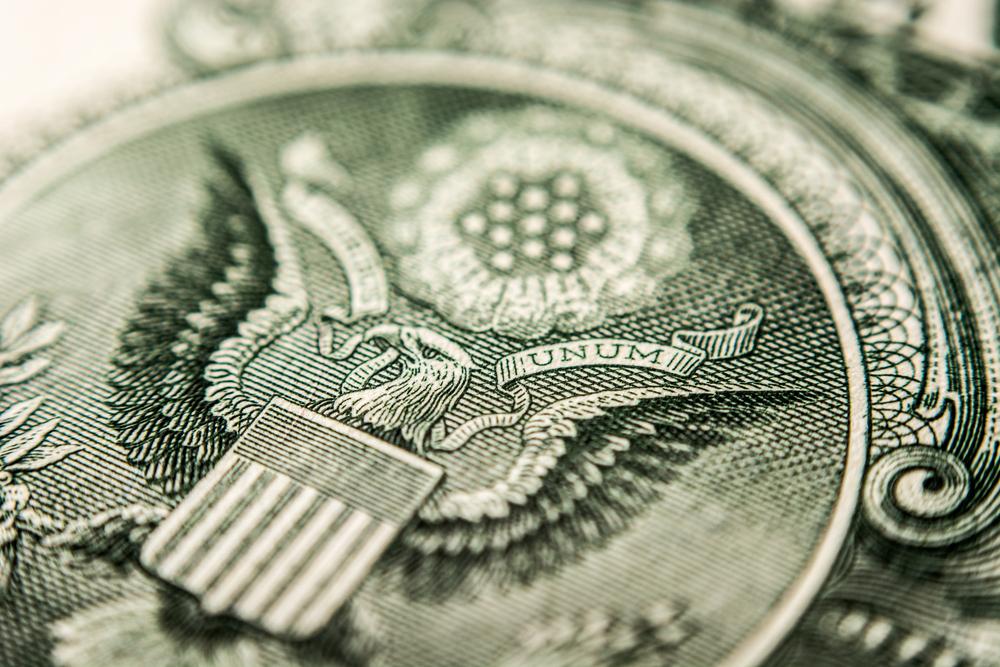 The number of youths in foster care in Vermont at the end of fiscal year 2018 stood at 1,308, a 3 percent increase over the previous fiscal year, according to newly released data from the U.S. Department of Health and Human Services (HHS).
Vermont children in foster care in fiscal year 2012 numbered 975. Five years later, the number of children was 1,270, representing a 30.3 percent increase in the foster care population, the Adoption and Foster Care Analysis and Reporting System (AFCARS) reported.
Nationwide, the number in foster care decreased in FY 2018 for the first time since 2011, the analysis found. It went from 441,000 at the end of FY 2017 to 437,300 a year later.
But the number of U.S. children in foster care increased 11.3 percent between fiscal years 2012 and 2017. By the end of FY 2018, the number in foster care had dipped by 0.9 percent compared to the previous year, according to the analysis.
The fiscal-year data compare children in foster care as of the last day of the fiscal year, Sept. 30, HHS reports
---
Numbers of Children in Foster Care as of Sept. 30, by State
| | | | | | | | | | |
| --- | --- | --- | --- | --- | --- | --- | --- | --- | --- |
| State | FY 2012 | FY 2013 | FY 2014 | FY 2015 | FY 2016 | FY 2017 | FY 2018 | % Change, FY 2012 to FY 2017 | % Change, FY 2017 to FY 2018 |
| Alabama | 4,561 | 4,435 | 4,526 | 4,745 | 5,053 | 5,631 | 5,930 | 23.46% | 5.31% |
| Alaska | 1,854 | 1,982 | 2,190 | 2,653 | 2,820 | 2,766 | 2,792 | 49.19% | 0.94% |
| Arizona | 13,461 | 14,399 | 16,246 | 17,738 | 17,118 | 15,031 | 13,360 | 11.66% | -11.12% |
| Arkansas | 3,711 | 3,797 | 3,806 | 4,548 | 4,880 | 4,776 | 4,234 | 28.70% | -11.35% |
| California | 54,553 | 55,383 | 56,771 | 55,983 | 54,685 | 51,869 | 52,337 | -4.92% | 0.90% |
| Colorado | 6,003 | 5,851 | 5,787 | 5,644 | 5,733 | 5,704 | 5,542 | -4.98% | -2.84% |
| Connecticut | 4,563 | 4,263 | 3,921 | 3,908 | 4,119 | 4,135 | 4,225 | -9.38% | 2.18% |
| Delaware | 799 | 702 | 635 | 682 | 780 | 787 | 719 | -1.50% | -8.64% |
| District of Columbia | 1,216 | 1,034 | 871 | 873 | 826 | 751 | 707 | -38.24% | -5.86% |
| Florida | 19,536 | 18,040 | 19,712 | 22,364 | 23,810 | 24,641 | 24,404 | 26.13% | -0.96% |
| Georgia | 7,671 | 7,607 | 9,005 | 10,935 | 12,381 | 13,146 | 13,793 | 71.37% | 4.92% |
| Hawaii | 1,079 | 1,085 | 1,221 | 1,360 | 1,605 | 1,607 | 1,687 | 48.93% | 4.98% |
| Idaho | 1,234 | 1,342 | 1,208 | 1,351 | 1,518 | 1,593 | 1,814 | 29.09% | 13.87% |
| Illinois | 16,772 | 16,894 | 17,049 | 16,654 | 16,113 | 15,930 | 16,840 | -5.02% | 5.71% |
| Indiana | 11,190 | 12,382 | 14,452 | 17,023 | 19,837 | 20,904 | 18,560 | 86.81% | -11.21% |
| Iowa | 6,262 | 6,341 | 5,978 | 5,993 | 5,565 | 5,952 | 6,249 | -4.95% | 4.99% |
| Kansas | 6,002 | 6,441 | 6,762 | 7,223 | 7,302 | 7,753 | 8,068 | 29.17% | 4.06% |
| Kentucky | 6,979 | 7,162 | 7,506 | 7,538 | 7,739 | 8,146 | 9,355 | 16.72% | 14.84% |
| Louisiana | 4,044 | 3,955 | 4,329 | 4,545 | 4,461 | 4,460 | 4,562 | 10.29% | 2.29% |
| Maine | 1,512 | 1,787 | 1,864 | 1,873 | 1,837 | 1,584 | 1,768 | 4.76% | 11.62% |
| Maryland | 4,884 | 4,467 | 4,032 | 3,914 | 3,841 | 3,923 | 3,973 | -19.68% | 1.27% |
| Massachusetts | 8,522 | 8,537 | 9,937 | 10,278 | 10,910 | 10,916 | 10,612 | 28.09% | -2.78% |
| Michigan | 14,522 | 14,615 | 13,512 | 11,977 | 11,599 | 11,918 | 12,121 | -17.93% | 1.70% |
| Minnesota | 5,330 | 5,641 | 6,324 | 7,610 | 8,793 | 9,651 | 9,271 | 81.07% | -3.94% |
| Mississippi | 3,699 | 3,779 | 4,380 | 4,773 | 5,486 | 5,440 | 4,703 | 47.07% | -13.55% |
| Missouri | 9,985 | 10,624 | 11,834 | 12,160 | 12,408 | 12,390 | 12,659 | 24.09% | 2.17% |
| Montana | 1,937 | 2,232 | 2,345 | 2,807 | 3,366 | 3,853 | 3,946 | 98.92% | 2.41% |
| Nebraska | 5,116 | 4,561 | 3,666 | 3,725 | 4,012 | 4,195 | 3,524 | -18.00% | -16.00% |
| Nevada | 4,745 | 4,776 | 4,543 | 4,489 | 4,266 | 4,408 | 4,532 | -7.10% | 2.81% |
| New Hampshire | 768 | 850 | 890 | 1,032 | 1,206 | 1,461 | 1,531 | 90.23% | 4.79% |
| New Jersey | 6,848 | 6,946 | 7,138 | 6,874 | 6,527 | 5,946 | 5,526 | -13.17% | -7.06% |
| New Mexico | 1,914 | 2,077 | 2,366 | 2,471 | 2,610 | 2,657 | 2,508 | 38.82% | -5.61% |
| New York | 23,924 | 22,975 | 22,422 | 20,985 | 17,398 | 17,207 | 16,385 | -28.08% | -4.78% |
| North Carolina | 8,461 | 9,036 | 9,859 | 10,324 | 10,561 | 10,756 | 10,543 | 27.12% | -1.98% |
| North Dakota | 1,109 | 1,227 | 1,365 | 1,359 | 1,407 | 1,495 | 1,576 | 34.81% | 5.42% |
| Ohio | 11,877 | 12,223 | 12,519 | 13,205 | 13,725 | 14,961 | 15,730 | 25.97% | 5.14% |
| Oklahoma | 9,120 | 10,535 | 11,457 | 11,163 | 10,062 | 9,315 | 8,634 | 2.14% | -7.31% |
| Oregon | 8,686 | 8,202 | 7,395 | 7,388 | 7,631 | 7,972 | 7,577 | -8.22% | -4.95% |
| Pennsylvania | 14,515 | 14,270 | 14,838 | 16,081 | 16,086 | 16,891 | 16,566 | 16.37% | -1.92% |
| Rhode Island | 1,707 | 1,789 | 1,798 | 1,838 | 1,654 | 1,846 | 2,003 | 8.14% | 8.50% |
| South Carolina | 3,113 | 3,188 | 3,461 | 3,726 | 3,968 | 4,041 | 4,456 | 29.81% | 10.27% |
| South Dakota | 1,399 | 1,253 | 1,174 | 1,280 | 1,416 | 1,603 | 1,560 | 14.58% | -2.68% |
| Tennessee | 7,440 | 7,763 | 7,342 | 7,599 | 7,694 | 8,558 | 8,929 | 15.03% | 4.34% |
| Texas | 29,613 | 29,625 | 30,358 | 29,990 | 30,738 | 32,150 | 32,960 | 8.57% | 2.52% |
| Utah | 2,813 | 2,709 | 2,960 | 2,704 | 2,838 | 2,954 | 2,611 | 5.01% | -11.61% |
| Vermont | 975 | 971 | 1,123 | 1,332 | 1,323 | 1,270 | 1,308 | 30.26% | 2.99% |
| Virginia | 4,579 | 4,327 | 4,597 | 4,735 | 4,890 | 4,795 | 4,915 | 4.72% | 2.50% |
| Washington | 9,606 | 10,208 | 10,630 | 10,665 | 10,959 | 11,355 | 11,399 | 18.21% | 0.39% |
| West Virginia | 4,562 | 4,389 | 4,556 | 4,959 | 5,973 | 6,633 | 7,138 | 45.40% | 7.61% |
| Wisconsin | 6,384 | 6,539 | 6,918 | 7,091 | 7,382 | 7,721 | 7,819 | 20.94% | 1.27% |
| Wyoming | 949 | 981 | 985 | 1,082 | 993 | 1,085 | 1,091 | 14.33% | 0.55% |
| Puerto Rico | 4,310 | 4,197 | 3,696 | 4,190 | 4,264 | 4,539 | 2,231 | 5.31% | -50.85% |
| Total | 396,414 | 400,394 | 414,259 | 427,439 | 434,168 | 441,071 | 437,283 | 11.27% | -0.86% |
Source: U.S. Department of Health and Human Services